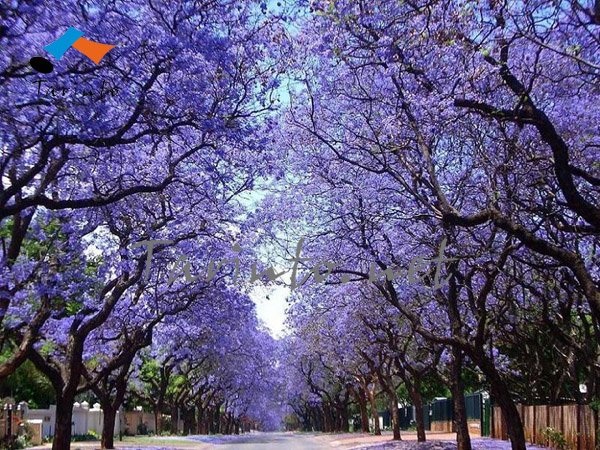 The next species up is the lovely
Jacaranda mimosifolia
. I have wanted to start these seeds for years and I'll finally get my chance. I ended up getting a ridiculous amount: 100 seeds. To be fair the pack only cost $2 so if anyone wants to trade for the extra seeds I may just have them!
When making my plant selections I generally look for trees that can be grown as bonsai. If you can grow a plant as a bonsai, it can clearly take some abuse and be trained to remain small. However Jacaranda is one tree that may prove a little more difficult. It doesn't like to remain small and when pruned often responds with vigorous vertical growth. This might be ugly for a bonsai but could result in a nice, densely stemmed larger plant. I have no idea if I'll ever see any blooms but my ultimate goal is to get my plants to flower.
People suggest soaking the seeds for 12-24 hours prior to sowing. Many sources state light as important for germination but I have also seen reference to buried seeds germinating. I noticed a posting in a forum suggesting the best temperature was found to be a consistent 25C in a Brazilian study. Overall the seeds should be easily germinated in any seed starting mix. I'll probably experiment and try burying a few, while keeping others on the surface.
The next species up is Colville's Glory (
Colvillea racemosa)
.